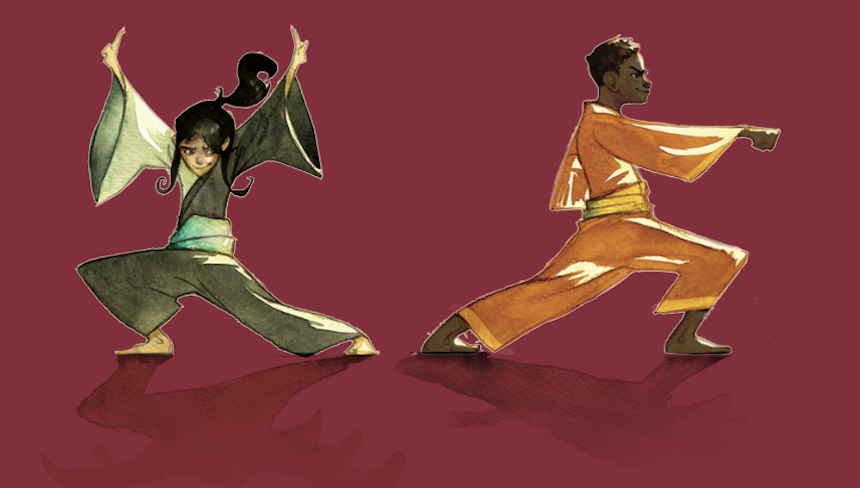 Dragon and Tiger
«Dragon and Tiger» is a varied and lovingly illustrated collection of traditional and modern stories about wisdoms and truths that we associate with the martial arts. Girls and boys, craftsmen and princes, monks and masters, animals and mythical creatures inspire our imagination with their experiences and invite us to empathize, reflect and ask questions. Whether in training or at home, for reading aloud, reading yourself or retelling: The stories are enriching — not only for children ...
«The combination of the vivid storytelling and beautiful illustrations make the book enchanting. It's truly a magical book.»
«I am confident that readers will enjoy it and be encouraged by its timeless messages while bringing deeper meaning to both their martial art study and life's journey itself.»
«It is perfect for Martial Arts instructors, but also for teachers in general who will find this book especially helpful when teaching children values of mutual respect, inner calmness and peacefulness.»

When we tell stories, we create a kind of meditative mood, filled and effortlessly carried by the stories. Listening to others telling stories is an exercise in silence and it creates an atmosphere that we cannot reach in any other way.